The presentation "
Did You Know 2.0
" (available on
YouTube
) poses a question about education. It asks if we are preparing our young people adequately for a future that could be radically different from now. It majors on the fact that change is happening more rapidly now than at any time in the past, and that the pace of change is now so fast that the tools and working environment that school children will encounter when they grow up and start work will be very different from what they are now.
To quote Albert Einstein: "
we can't solve problems by using the same kind of thinking we used when we created them
". And to quote Did You Know 2.0 "
we are currently preparing students for jobs and technologies that don't yet exist... in order to solve problems we don't even know are problems yet
". There is an excellent supporting discussion on this at the
Shift Happens
wiki – indeed you might feel inspired to join the discussion if you pay it a visit.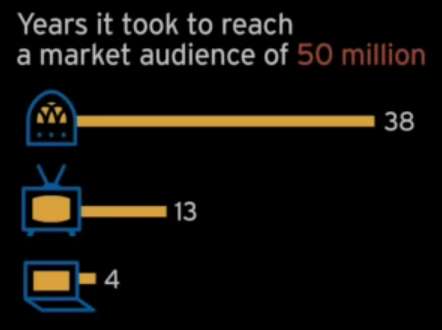 What should the public sector (and in councils in particular) be doing about this? After all, they have a big stake in education. It seems to me that the Building Schools for the Future programme could play an important role here – one that could make or break the success of the outcome posed by the above quotes. But it will need a massive change in thinking. It would be too easy just to "put IT into every classroom". IT is just a tool (an important one: it's the equivalent of pen and paper), but without the vision for using it and the skills in making this possible, there won't be the change we need.
Seeing the difference
Here are a couple of quotes from "
Growing Up Digital
" by Don Tapscott:
"

I don't want to study Rome in high school. Hell, I build Rome every day in my online game (Caesar III)

." – a high school student.
"

The cookies on my daughter's computer know more about her interests than her teachers do

." Henry Kell, President, AFS
Tapscott has some fascinating insights into what he calls the
N-Gen
– for example he notes that children often have multiple selves online and that the N-Gen has far better development opportunities than the TV-Generation (TV viewing is passive. Internet is interactive, less sequential, provides multiple sources).
Another writer with insights on this subject is David Warlick – have a look at his
wiki
and his
blog
.
Exemplifying the Future
So what do we need to do? Here are a couple of examples I've come across that – for me at least – exemplify the approach that should be standard fare in schools right now, not the exception (which unfortunately is what they are).
1. BBC School Report
A BBC News project for Key Stage 3 pupils,
School Report
, involved 294 schools nationally broadcasting on the same day. City Learning Centres, like the one in
Oldham
(which I'm showcasing here) were essential in making this happen successfully. On 13 March 2008, pupils from ten Oldham schools made the news - researching it, writing it, making editorial decisions, and outputting their news on the internet as TV and radio. Their news was published on the Oldham's CLC website that afternoon, and linked to from the BBC's website. Example results can be
seen here
. I don't need to emphasise here that pupils were using a wide range of technology: video cameras, audio equipment, editing studios, software – for a valid and viable outcome. So they were not only learning how to use the tools effectively, but how to put those tools to effective use. This is what schools should be doing with IT all the time. Instead of teaching children how to open and close word processors or make silly pictures using Microsoft Paint.
2. Social Networking
We are all warned of the dangers of sites like
FaceBook
and
Bebo
– indeed I've written about the
cyber-bullying phenomenon
recently. But this should not stop us using these facilities – kids will use them anyway, so if we don't have them in schools we're missing two tricks: one being to engage children using popular technologies (speaking their language) and one to model good and positive use of those technologies (which they may not find anywhere else). The Oldham City Learning Centre again has a good example of a positive reaction in its
Ning project
which used social networking to link schools in Kaskenmoor, Oldham and Cairo.
Back to the Future
So far the examples I've quoted above are the exception rather than the rule. If we are to succeed in giving our children the right education to help them work in a world where the problems are ones we don't even know about yet, and the technologies will be very different, we need to do our very best with the best of what's available now. Going back to where I started, another quote from the Did You Know 2.0 presentation is: "
Ask your kids: are you doing this in school? Ask your Principal: How are you helping my child become literate in the 21st century? Ask your School Board: Are you providing the resources and training necessary to prepare students to be successful in 21st century society? Ask your elected representatives: Now that you know all this, what changes should be made to current education legislation?
"